BOB REINHEIMER'S
RICHMOND AUTO REPAIR
310 SOUTH VAN NESS AVENUE
SAN FRANCISCO, CALIFORNIA 94103
(415) 861-3202

A FULL SERVICE AUTO REPAIR FACILITY

SERVICES PROVIDED: MONDAY-FRIDAY 9:00AM-5:30PM

ALL REPAIRS ARE WARRANTED FOR 90 DAYS OR 4,000 MILES, WHICHEVER OCCURS FIRST (PARTS & LABOR)

QUALITY MAJOR MECHANICAL REPAIRS
DEPENDABLE - RELIABLE - ETHICAL

&nbsp&nbsp&nbsp SMOG CHECK STATION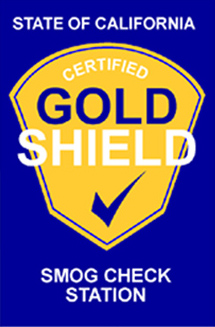 &nbsp&nbsp&nbsp GOLD SHIELD AND CAP REPAIR STATION
CERTIFIED BY THE STATE OF CALIFORNIA
DEPARTMENT OF CONSUMER AFFAIRS
BUREAU OF AUTOMOTIVE REPAIR AS A
GOLD SHIELD AND CAP REPAIR STATION
RICHMOND AUTO REPAIR is an Auto Repair Facility registered by the California State Department of Consumer Affairs, Bureau of Automotive Repair, as a Licensed Smog Check Test and Repair Station. RICHMOND AUTO REPAIR is also certified as a registered and licensed GOLD SHIELD and CAP REPAIR STATION
Technicians who perform repair work on your vehicle are State Licensed Smog Check Technicians, who are qualified to perform competent emission system repairs, should repairs be necessary.
We advise most consumers seeking a Smog Check to have us perform a Smog Check pre-test, to identify if there are any problems, that might prevent their vehicle from passing the Smog Check, and could possibly result in their vehicle being classified as a GROSS POLLUTER. A pre-test may insure that a vehicle will pass the Smog Check the first time.
Technicians are certified by the National Institute for Automotive Service Excellence (NIASE-ASE) as competent and knowledgeable, and are qualified to perform quality maintenance and repairs on automobiles, in many areas of expertise. This certification is obtained by passing comprehensive and rigorous examinations, designed to test a mechanics knowledge, expertise, and recall in specific areas of automotive repair and maintenance.
Areas of expertise include: Engine Repair, Manual Drive Train and Axles, Suspension and Steering, Brakes, Engine Performance, Advanced Engine Performance, Electrical Systems, Electronic Computer Systems, and Advanced Electronic Systems. Top Quality Comprehensive Repairs can completed on any malfunctioning system in your vehicle.
---
If you have comments or suggestions, please e-mail me (Bob Reinheimer) at vettebob@pacbell.net, or call me at (415) 861-3202. Please ask for Bob Reinheimer.